Josh Faett, ESQ.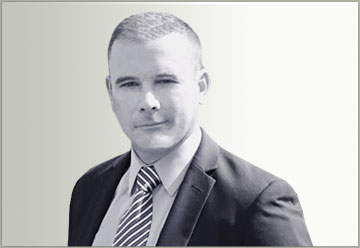 18 Reviews

Joshua "Josh" Faett was born on August 31, 1971 in Pittsburg, Pennsylvania. He moved with his family to Florida during High School and attended Venice High. Josh received his degree in Political Science with a minor in mathematics from the University of South Florida in 1993. During college, Josh worked for the Property Appraisers Office of Hillsborough County. Upon graduation from USF, Josh went on to attend the University of Miami School of Law in Coral Gables Florida. During law school, Josh became acquainted with the criminal justice system by interning with the Dade County Public Defender's Office. As a part of his internship he handled felony cases, including motion practice and felony trials. Josh graduated in 1996.
Josh's first job as an attorney was with the Sarasota County Office of the State Attorney. As a prosecutor he handled charges ranging from DUI to battery. While he gained invaluable experience prosecuting he missed defense work, and when a position opened up at the Office of the Public Defender in Naples, Florida he quickly accepted the position. While at the office, Josh tried numerous cases. He also took part in hundreds motions attacking the breath machine and DUI prosecution in general.
After the Public Defender's Office, Josh became an associate with the Naples firm of Casassa, Mangone and Miller. He rapidly built his practice and became a partner in 1999. Active in the legal community, Josh served for several years as President of the Collier County Association of Criminal Defense Lawyers. Josh has years of trial experience ranging from County Court, Circuit Court, District Court of Apeals, United States Federal Court and the Florida Supreme Court. (Joshua Faett Case: Video)
The Faett Firm handles criminal matters in Collier, Lee, Hendry and Charlotte Counties, Florida. Josh strives to give his clients the strongest representation possible and draws on his experience and connections in the legal community to do so. Josh has handled thousands of criminal cases and continues to passionately help the accused.
"My mother and I hired the Faett Firm to represent my father in an immigration case. Jeff was the lawyer who handled the case and he went above and beyond for our family! Any questions we had the Firm was all available to answer! I highly recommend this Firm! I cannot thank Jeff and the rest of the staff enough! Thank you! You're the best!!"
Melissa
---
"I've used Mr. Faett many many times. I was arrested last year and was held with no bond, I also had a 2 year suspended sentence from three previous charges, which I was on probation for. After only a few days Mr. Faett was able to get me a bond and out of jail. He also had all the violations of probation, along with the two years suspended sentence, dropped. He is representing me on a new charge which I am confident he will handle well for me. He is always very helpful, always available, easy to communicate with, and down to earth."
Michael
More

18 Reviews