Jeff Van Zandt, ESQ.
---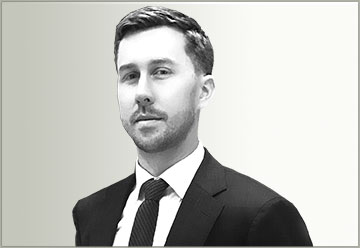 Jeff Van Zandt's years of experience in areas including immigration law, criminal defense, appellate practice, and trial litigation add diversity and depth to The Faett Firm.
Hailing originally from Sarasota, Florida, Mr. Van Zandt attended the University of South Florida in Tampa where he graduated Magna Cum Laude with a degree in Political Sciences. Following the completion of his Bachelor's Degree, Mr. Van Zandt moved on to attain his Juris Doctorate degree from Florida International University in Miami. During his time in Miami, Mr. Van Zandt worked with the Carlos A. Costa Immigration and Human Rights Clinic representing individuals in immigration court at the Krome Detention Center. There, through numerous immigration hearings and trials, Mr. Van Zandt was able to win the release of his clients, reunite their families and guarantee their stay in America.
After leaving Miami, Mr. Van Zandt spent time interning at the Manatee County Public Defender's Office in Bradenton. There, he took part in a litany of criminal defense trials ranging from misdemeanors to felonies. Next, Mr. Van Zandt moved down to Naples to work for the Collier County Public Defender's Office in Naples. While there, Mr. Van Zandt maintained over nearly 200 cases on a daily basis and took part in over 20 criminal jury trials ranging from DUIs to complex life felonies. During his time at the PD's Office, Mr. Van Zandt submitted multiple appellate briefs with the 20th Judicial Circuit that resulted in cases and convictions being overturned. Through pre-trial motions attacking police practices and procedures, technical appeals and jury trial victories Mr. Van Zandt has established a reputation as a dynamic defense attorney who always puts his client's first.
Mr. Van Zandt's passion for immigration and human rights, along with his experience in the criminal justice system adds to the stellar reputation of the Faett Firm that is second to none.